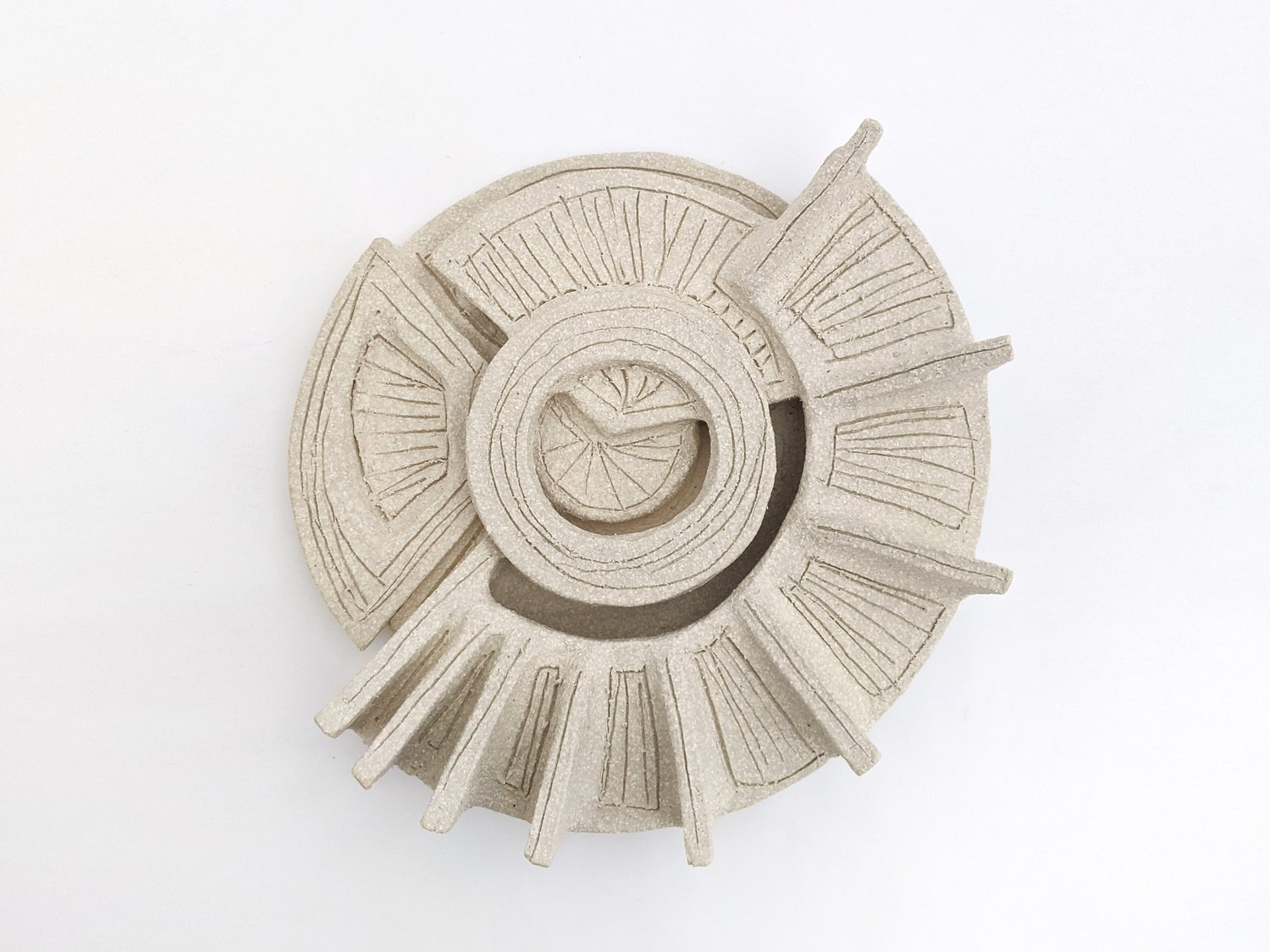 materials: white raku grog clay
glaze: unglazed
firing temperature: 1260 degrees celsius
dimensions: 23cm diameter x 7cm thickness
weight: 1.7kg
display: to be wall mounted, backing includes an opening/hole for a wall hook.
Wall mounting hardware not provided. Please select adequate wall hook/mounting solution suited to your wall type (eg: concrete, plasterboard, brick, etc).
This is a one-off wall sculpture, handmade by Natalie Rosin in her Sydney studio.