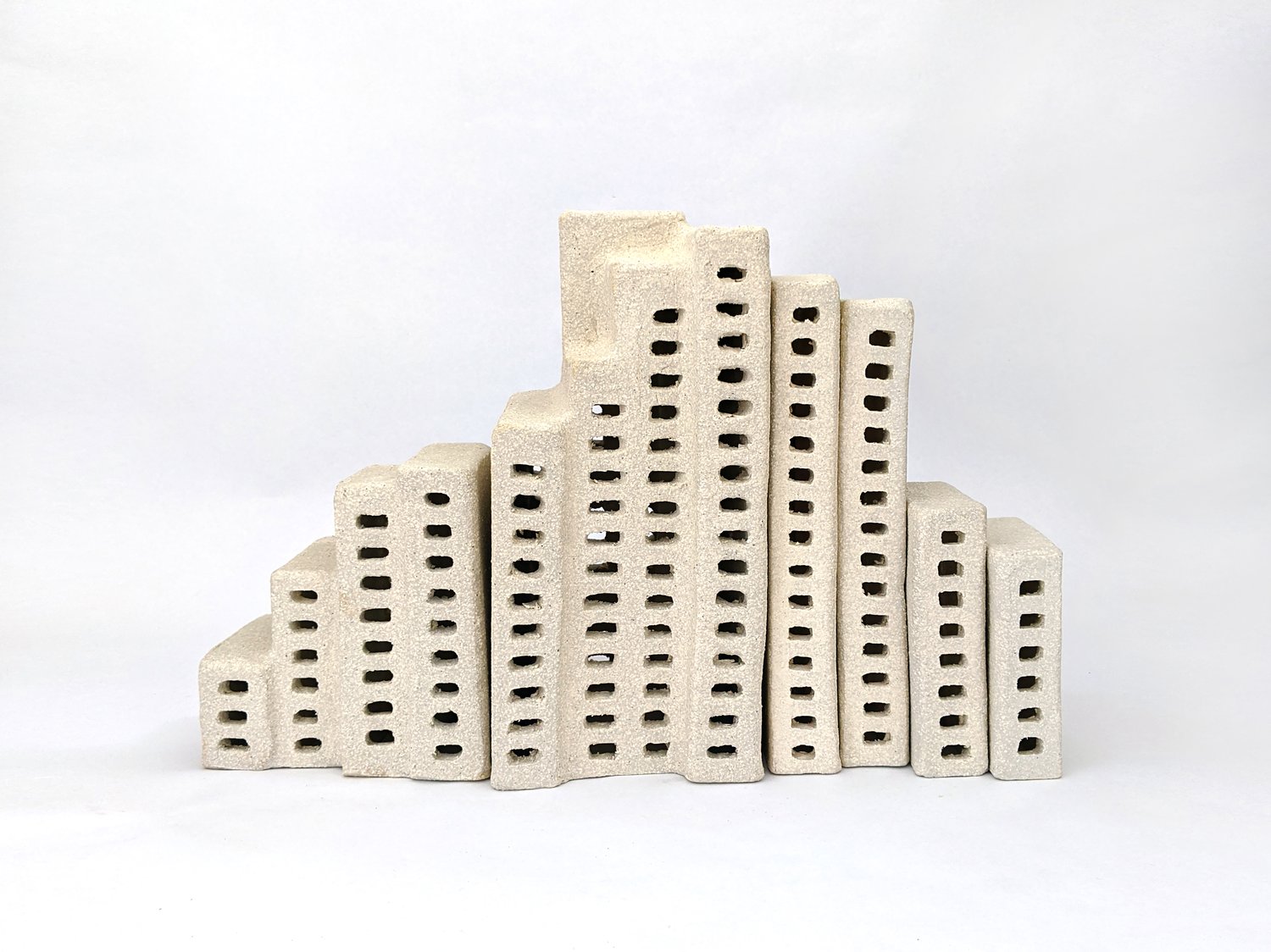 materials: white grog raku clay
glaze: unglazed
firing temperature: 1260 degrees celsius
dimensions: 39(w) x 15(d) 25(h) cm (in 6 parts)
The Sirius Building is an apartment complex designed by Architect Tao Gofers in 1978-9. At the time of this statement, The Sirius is located in The Rocks, Sydney and seen as a prominent social housing development under threat. This sculpture pays homage to the iconic brutalist forms and repeating patterns of The Sirius Building.
This is a one-off sculpture, handmade by Natalie Rosin in her Sydney studio.