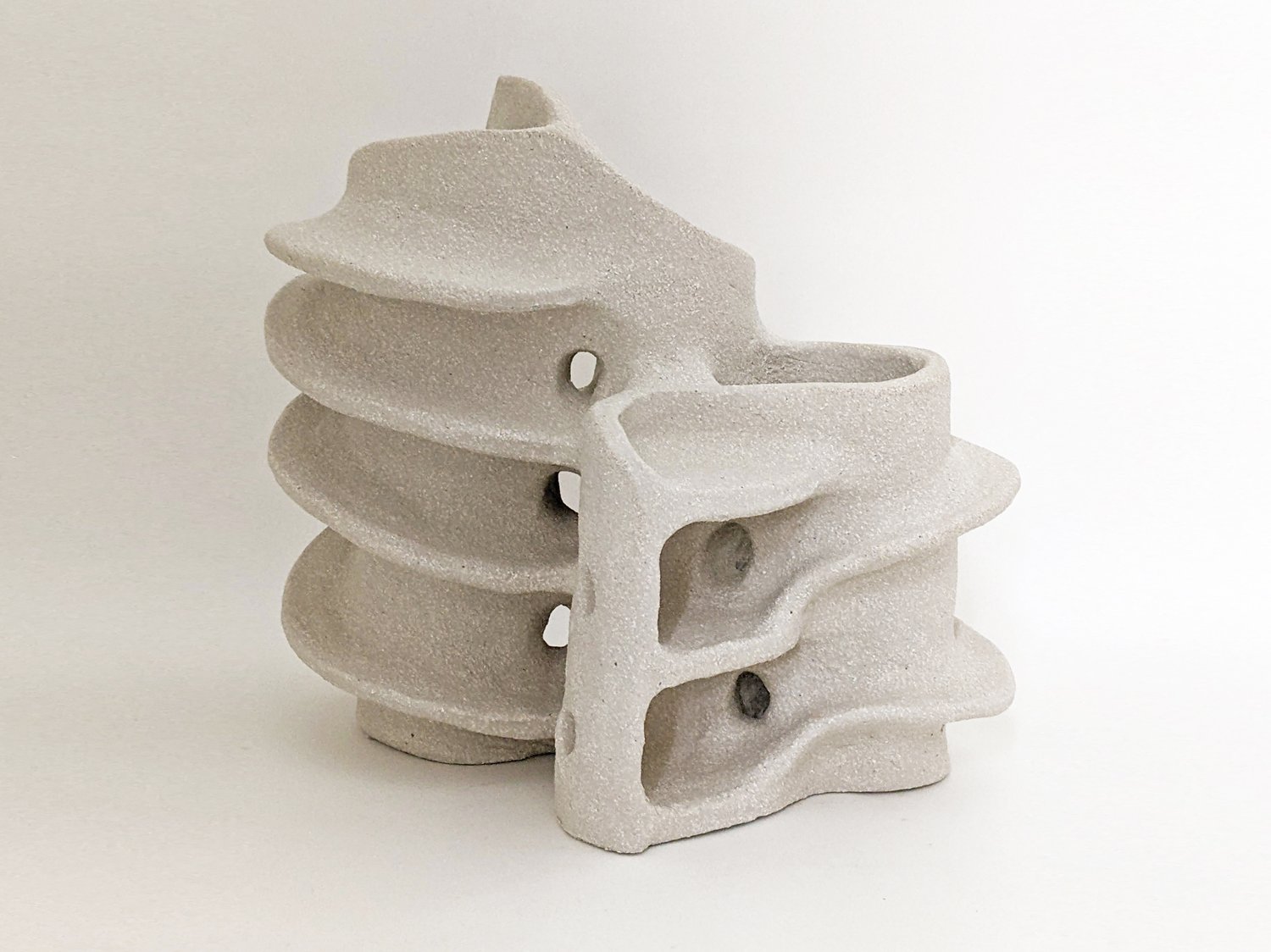 materials: sandy raku clay
glaze: unglazed
firing temperature: 1250 degrees celsius
dimensions: 28(l) x 20(w) x 25(h) cm
This is a one-off sculpture, handmade by Natalie Rosin in her Sydney studio.
This series of sculptures titled 'sandcastle sanctuary' were formed straight from the mind, conscious and subconscious, through to the hands and towards the raw clay. Rather than drawing with a pen and paper before forming each sculpture, I intuitively sketched with the clay immediately in front of me while asking myself endless questions: What would a structure look like that seems to be formed by the tides, the elements and many ancient cultures manipulating its image over time? What does a space look like that is both enclosed yet open to nature? To build a sandcastle with clay that is exciting and confusing, a place to get lost in and forget about time? These were the questions I asked myself, then aimed to answer through forming my own architectural sanctuaries, places in my mind now experienced through sculpture.